Our 2020 on-line bare rooted and potted tree sales are now open.
We now offer shipping for bare rooted trees. Postage for VIC/NSW/ACT is $18 for the first tree and $2 per tree thereafter. Postage for QLD/SA is $24 for the first tree and $4 per tree thereafter. Sorry we can't ship to NT/WA/TAS due to quarantine regulations.
Trees can also be collected direct from Black Barn Farm on Sat 1st August 10am-4.30pm.
Follow us on Facebook and Instagram or sign up to Black Barn Farm updates at the bottom of this page to keep up to date with all our developments.
All our trees for sale are grafted and grown right here in the Black Barn Farm nursery using absolutely no synthetic fertilisers, herbicides or insecticides. Each and every tree is inoculated with beneficial mycorrhizal fungi, fed specific woodsy composts and well irrigated to ensure you are taking home the healthiest tree and root system possible.  All our trees are grafted onto semi-dwarfing disease resistant rootstock, perfect for low maintenance backyard orchards and suitable as a free standing tree 3-5m tall or for espaliering where heights could be kept to 2m with annual pruning. Each tree is sold with a free planting and growing guide.
Cameo - potted large
00024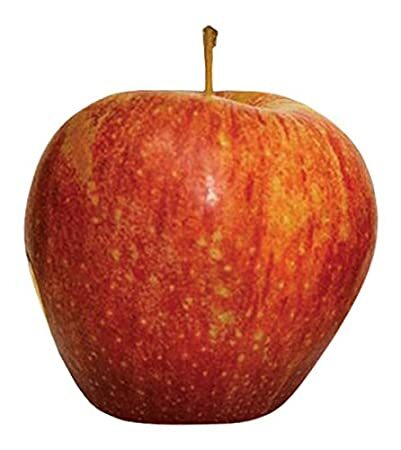 Cameo was discovered by chance in Washington State, USA in the early 1980's. It is thought to be a cross between Golden Delicious and Red Delicious. Cameo apples are covered in red stripes that develop just prior to the apple being ready for harvest. Its flesh is dense and creamy white to yellow in colour with a super crisp and juicy texture. The Cameo's flavor is the perfect balance of sweet and tart with nuances of both honey and citrus. One of the very best eating apples in Black Barn Farms opinion, in fact we are flat stumped as to why you don't see more of them for sale!
Subscribe to Black Barn Farm seasonal updates