Our 2020 on-line bare rooted and potted tree sales are now open.
We now offer shipping for bare rooted trees. Postage for VIC/NSW/ACT is $18 for the first tree and $2 per tree thereafter. Postage for QLD/SA is $24 for the first tree and $4 per tree thereafter. Sorry we can't ship to NT/WA/TAS due to quarantine regulations.
Trees can also be collected direct from Black Barn Farm on Sat 1st August 10am-4.30pm.
Follow us on Facebook and Instagram or sign up to Black Barn Farm updates at the bottom of this page to keep up to date with all our developments.
All our trees for sale are grafted and grown right here in the Black Barn Farm nursery using absolutely no synthetic fertilisers, herbicides or insecticides. Each and every tree is inoculated with beneficial mycorrhizal fungi, fed specific woodsy composts and well irrigated to ensure you are taking home the healthiest tree and root system possible.  All our trees are grafted onto semi-dwarfing disease resistant rootstock, perfect for low maintenance backyard orchards and suitable as a free standing tree 3-5m tall or for espaliering where heights could be kept to 2m with annual pruning. Each tree is sold with a free planting and growing guide.
Dabinett - bare rooted
00005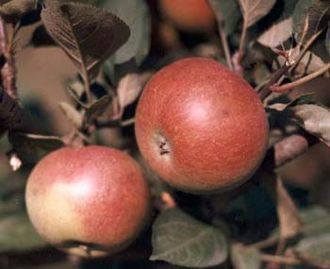 Dabinett' probably dates from the early 1900s, when it was found by William Dabinett growing as a wilding (a natural seedling) in a hedge at Middle Lambrook, South Petherton, Somerset. Dabinett cider apple produces fruit that are fairly large, with bright red skin, and soft flesh, harvests midseason. Considered a very good single variety cider choice. It is also self fertile. Possibly ideal for those wanting only one tree to make cider from. The tree has a relatively small and spreading habit; it has a high resistance to apple scab and canker. Cider variety - Bittersweet.
Please note this is a cider apple variety.

Subscribe to Black Barn Farm seasonal updates