All our trees for sale are grafted and grown right here in the Black Barn Farm nursery using absolutely no synthetic fertilisers, herbicides or insecticides. Each and every tree is inoculated with beneficial mycorrhizal fungi, fed specific woodsy composts and well irrigated to ensure you are taking home the healthiest tree and root system possible.  All our trees are grafted onto semi-dwarfing disease resistant rootstock, perfect for low maintenance backyard orchards and suitable as a free standing tree 3-5m tall or for espaliering where heights could be kept to 2m with annual pruning. Each tree is sold with a free planting and growing guide.
Summer Strawberry - potted regular
80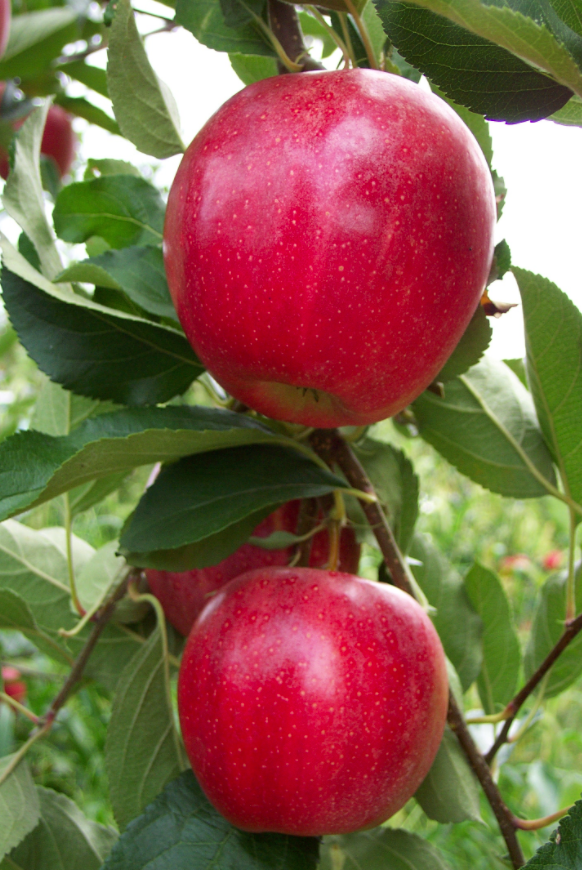 Just like a strawberry, this apple is vibrant red in colour, with small dots on the skin. Tender, sweet white flesh without too much acid and an occasional pink flush. Characteristic blocky shape, small in size. Great eaten fresh, and rates very highly at apple taste tests. Dating back to the 1800's in South Australia.
Subscribe to Black Barn Farm seasonal updates